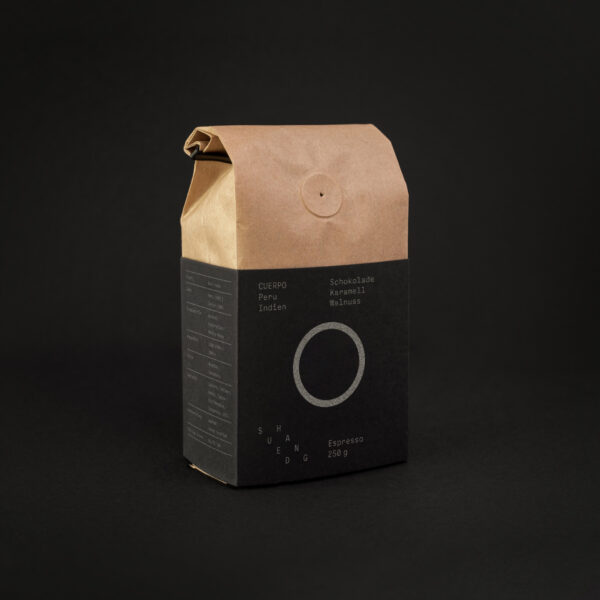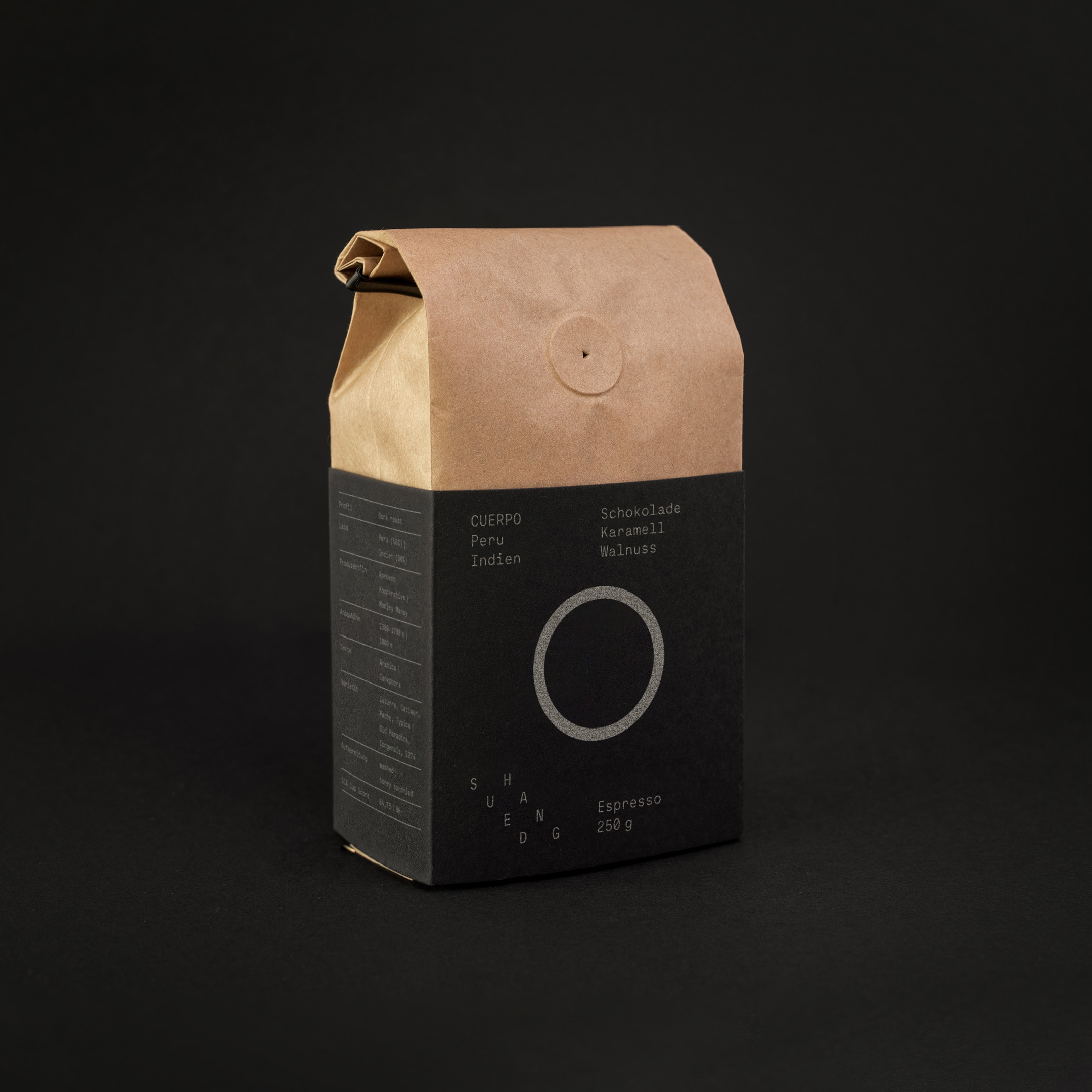 CUERPO
Peru|India
classic Espresso
Chocolate
Caramel
Walnut
CUERPO is a balanced strong espresso with a familiar flavour profile and full body. Whether in gastronomy or office, portafilter or fully automatic machine, with or without milk: CUERPO pays tribute to the classic style of a dark-roasted espresso with a lot of natural sweetness.
Facts
Country
Peru (50%) | India (50%)
Producer
Aproeco Cooperative | Mooley Manay
Altitude
1380–1700m | 1000m
Type
Arabica | Canephora
Variety
Caturra, Catimor, Pache, Typica |
Old Paradina, Congensis, S274
Processing
Washed | Honey sundried
SCA Cup Score
84,75 | 86
Free shipping at an order value of
30,0€
. In Tübingen we deliver by bike. all prices incl. VAT.