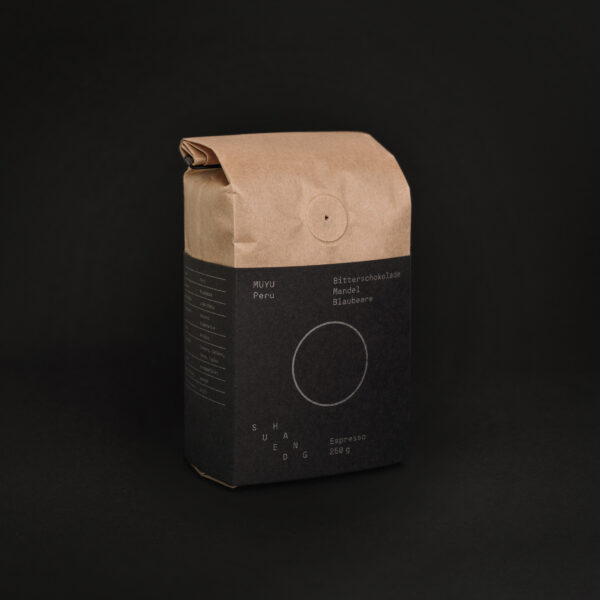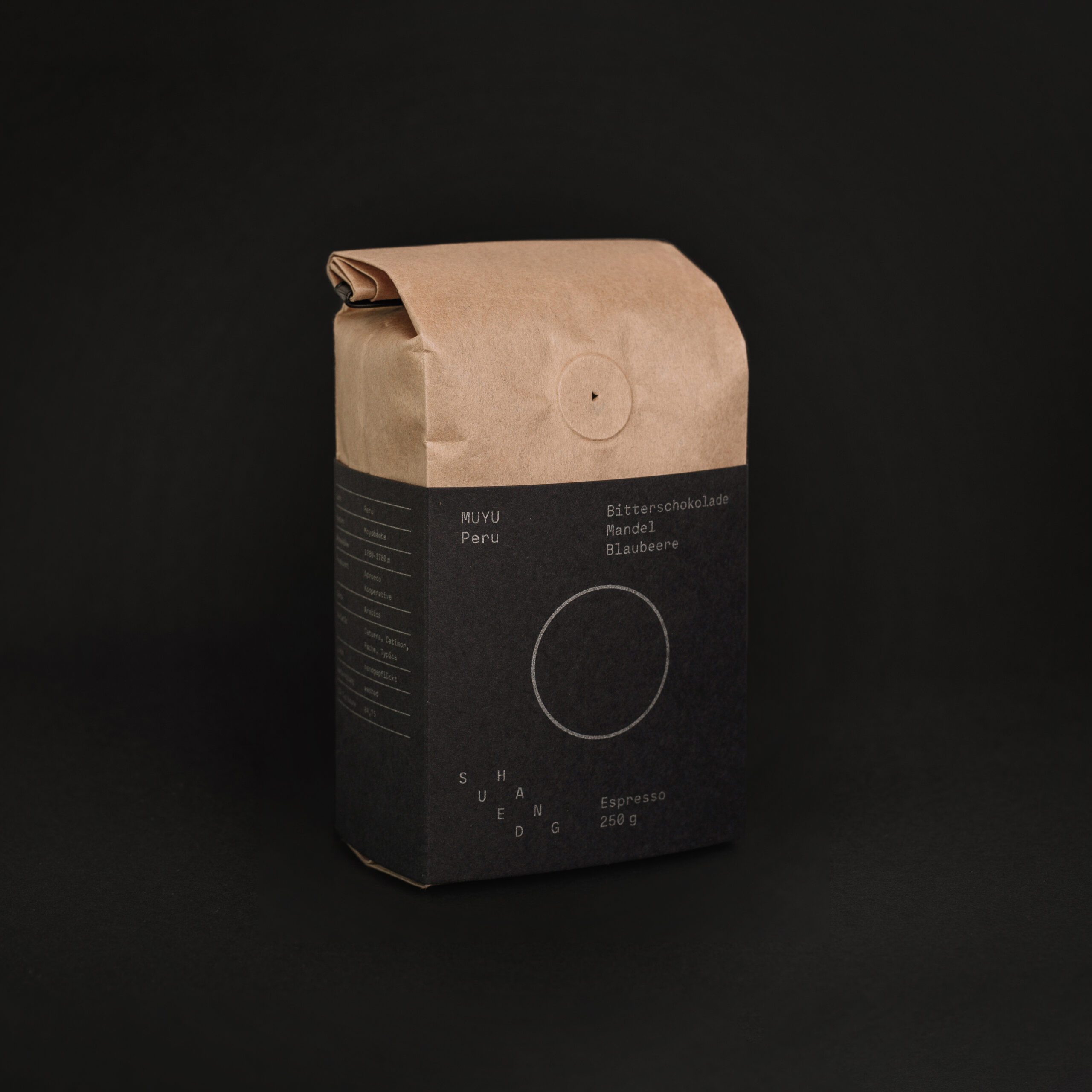 30,0€. In Tübingen we deliver by bike. all prices incl. VAT.
Free shipping within Germany from an order value of
MUYU
Peru
Modern Espresso
dark chocolate
almond
blueberry
Our modern espresso is the result of a friendly collaboration between Jimmy from the Aproeco cooperative, the importers Daniel and Lukas, and us. Together we came up with the name Muyu. It means round in Quichua. Muyupampa (round plain) is what the indigenous Amazonian people called the region of the mountain rainforest where this first-class coffee is sustainably grown today. And our well-balanced espresso is also round: delicate dark chocolatey notes harmonise with strong spiciness and natural sweetness.
Facts
| | |
| --- | --- |
| Country | Peru |
| Region | Moyobamba |
| Producer | Aproeco Kooperative |
| Altitude | 1380–1700 m |
| Type | Arabica |
| Variety | Caturra, Catimor, Pache, Typica |
| Harvest | Handpicked |
| Processing | Washed |
| SCA Cup Score | 84,75 |